The Boozy Book Fair – Fall for a Good Book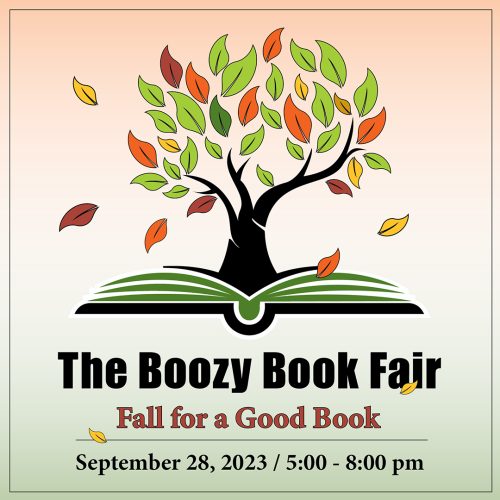 Date:
Thursday, 28 September 2023
Time:
9/28/23 5:00 pm - 9/28/23 8:00 pm
Venue:
Morley's's Back Yard, Danville KY
Join Plaid Elephant Books and the Centre College Bookstore on Thursday, September 28th for books, drinks, food, and friends. Remember how much you loved the Scholastic Book Fair when you were a kid? It's time to bring back all those feelings…but with a grown-up twist. Browse a selection of books for all ages (including new titles for Halloween!) plus bookmarks, activity books, and other fun things. The fair will include some of the region's top young adult authors to our event. Meet
Mariama J. Lockington
, David Arnold, Kaitlyn Hill, and Heather Henson and get your books signed on the spot! This is a FREE, in-person event.
Visit here to learn more.