Juneteenth Banned Books & Literacy Festival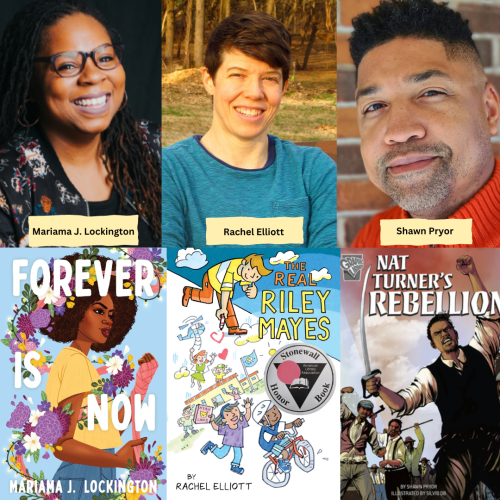 Date:
Saturday, 17 June 2023
Time:
6/17/23 10:00 am - 6/17/23 2:30 pm
Venue:
The Cornerstone & Esports Theater- University of Kentucky, Lexington KY
The Education & Civil Rights Initiative at the University of Kentucky College of Education presents, Juneteenth Banned Books & Literacy Festival is a community event that highlights the growing trend of book banning across the country and celebrates inclusive storytelling. Mariama J. Lockington will be speaking on an MG & YA author panel with Shawn Pryor and Rachel Elliott, Saturday, June 17th from 10:45-11:30am.  Saturday's  youth-centered program also includes an opening session ft. a youth poet, a pizza lunch, and a series of banned book READ IN workshops. Festival is FREE, but registration required. Visit here to learn more and reserve your spot!